A few things we have gleaned.
Here are the first few of Private Albain Wallgren's Helpful Hints from "Wally, his cartoons of the A.E.F."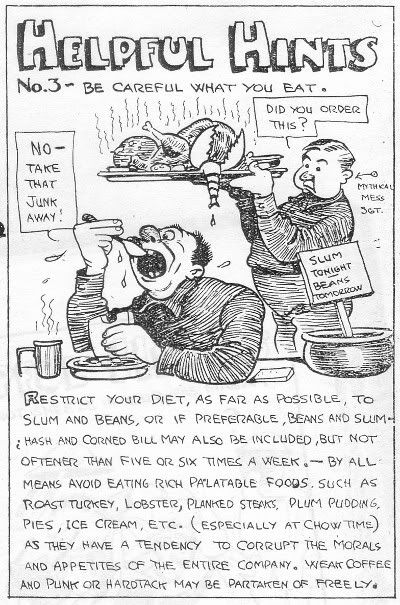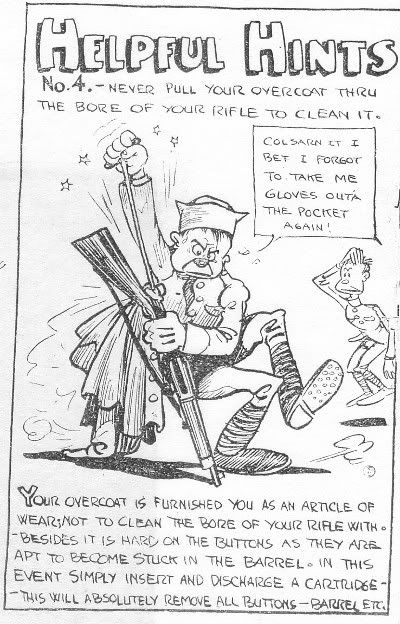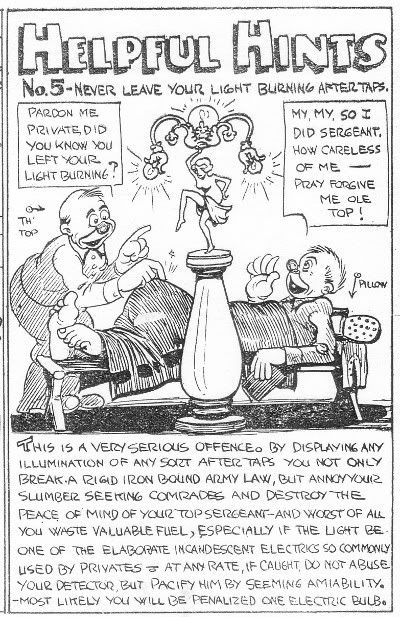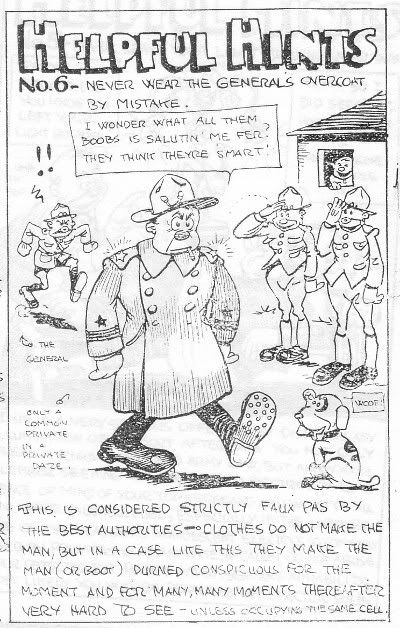 Before World War I, "Wally" Wallgren worked as a cartoonist for the Washington Post and Philadelphia Public Ledger. Private Abian A. Wallgren (1891-1948), pictured here at his drawing board, served in France with the Fifth Marines of the First Division. Wallgren's "Helpful Hints," cartoons appeared in each and every issue of the A,E.F.'s newspaper The Stars and Stripes, poking fun at army life, satirizing the absurdity of army regulations and highlighting the differences between the army brass and the frontline soldier.
This is not what I meant by 'shooting an elephant gun!'
Special Offer if you SUBSCRIBE TODAY!